Gone are the days of complicated HTML code. By using a website builder, you don't even have to know what HTML means to create your own website! If you know how to click a mouse, and type an email or document using a text editor, you can make a website! You can build a website that looks like it cost hundreds of dollars – all from anywhere from about 5$-50$ depending on which you choose.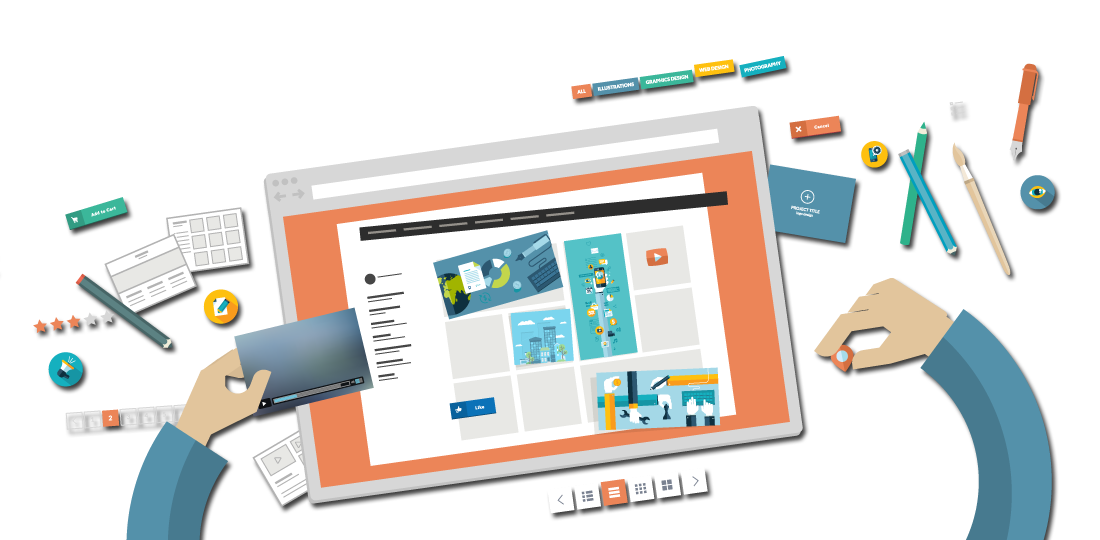 Lets take a look at the best website solution for small business available and a brief description of each. Online Builder – This means that you login to your site online and from any computer, and everything is kept online so there is no downloading or file transferring. To create a site is easy, because you can browse through a large selection of pre-designed templates, and then you can edit the colors, fonts, and images easily with an easy control panel. When you click 'save', your website changes are viewable immediately. This is usually what most people mean when they say that you can build a website in 5 minutes. Updating and maintaining the site is also very easy.
Most hosting companies these days will include the use of a website contractor for free when you sign up for their hosting. Also, you might come across a builder which you sign up for free, and it includes hosting for free. This might be a good start for a personal web site, and someone who is just exploring the thought of building a website. Usually, you have to allow the company to advertise freely with a banner on your website.
Other builders will be downloadable, and you just create your site offline, as well as upload your pages when you are done. Generally, you will pay one time for the actual software, but you will have to pay a monthly hosting fee after that to have your website viewable online. Some of these allow you to host with any hosting company, others will allow you to host only with their hosting company.